Renal Diet For Dogs: The Ultimate Diet And Cookbook Guide For Dogs With Canine Kidney Disease (Paperback)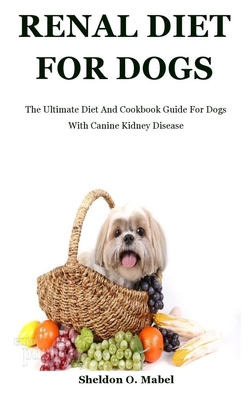 $10.00
Email or call for price.
Description
---
Despite the fact that kidney sickness can be a significant issue, a great deal of canines and even felines can live for quite a long time serenely with it, particularly on the off chance that it is analyzed early and treated appropriately. In reality the greater part of the medications that are utilized to treat pets experiencing kidney infection are just intended to limit the manifestations. Acidic belly and sickness is a portion of the manifestations of renal disappointment in a canine. This can result to a deficiency of hunger and weight. Subsequently, what you should focus on in your canine's eating routine is to choose: Good "fats" wealthy in calories Proteins plentiful in nutrients 'Carbs' and 'Veggies' with nutrients and much dissolvable fiber that will expand the amount of the food. Low phosphorus fixings on the whole dinners (proteins, veggies, grains, fats) A delicious and nutritious dish. Feeding the pets with the correct eating regimen can be extremely successful for the pet's endurance. A portion of the things for you in this guide are: - Types of enhancements to oversee for your canine with renal failure -Some test abstains from food with wholesome evaluations- How to take care of your dog- Homemade Recipes and how to set them up for your dog. And a lot more you will learn. This direct has been assembled to help you realize the correct eating routine to give your pet, and furthermore the proper dietary changes to make when you're pet is determined to have kidney infection.