Persiana (Spanish Edition): Recetas de Oriente Próximo Y Más Allá/ Recipes from the Middle East & Beyond (Hardcover)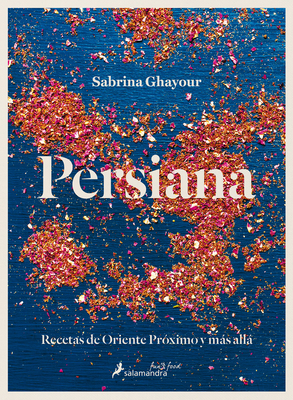 $34.95
Email or call for price.
Description
---
Un espl ndido banquete: 100 recetas modernas y asequibles con todos los sabores de Oriente Pr ximo, desde las especialidades turcas hasta los mejores platos de la tradici n culinaria persa. En 2014, el primer libro de una londinense de origen iran que se define como «cocinera autodidacta se convirti en el xito revelaci n de la temporada: estuvo nueve semanas en la lista de los libros m's vendidos y gan el Premio Observer Food Monthly al Mejor Libro de Cocina del A o. Persiana re ne 100 recetas de los platos y sabores de Oriente Pr ximo, entendido en un sentido amplio, pues incluye desde especialidades turcas de las orillas del Mediterr neo Oriental hasta Ir n y la tradici n culinaria persa. Un espl ndido fest n que combina la enorme variedad y riqueza de sabores y aromas con la sencillez de un enfoque pr ctico y moderno. Como escribe Sabrina Ghayour en su pr logo: «La mayor parte de las veces's lo necesitar un pu ado de especias y unas cuantas sugerencias y trucos que lo ayudar n a aprender qu hacer con ellas y a descubrir lo vers tiles que pueden llegar a ser. S lo con eso, su cocina puede experimentar una transformaci n espectacular ...]. Espero que este libro le muestre que es posible llegar a la cocina y a los aromas de Oriente Pr ximo, que en realidad no son tan complicados y que, de verdad, son m's accesibles de lo que podr a pensar. ENGLISH DESCRIPTION A FABULOUS COLLECTION OF RECIPES FROM ONE OF THE STRONGEST VOICES IN MIDDLE EASTERN FOOD TODAY A celebration of the food and flavors from the regions near the Southern and Eastern shores of the Mediterranean Sea, with over 100 recipes for modern and accessible Middle Eastern dishes, including Lamb & Sour Cherry Meatballs; Chicken, Preserved Lemon & Olive Tagine; Blood Orange & Radicchio Salad; Persian Flatbread; and Spiced Carrot, Pistachio & Coconut Cake with Rosewater Cream.