Air Fryer Cookbook for Beginners: Easy, Healthy and Delicious Recipes for Your Air Fryer (Paperback)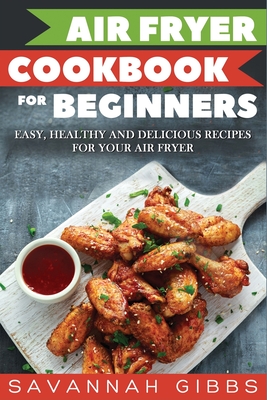 $8.95
Email or call for price.
Description
---
Do you like fried chicken, french fries, or onion rings? Wouldn't it be great if you could eat healthy and still enjoy your favorite fried foods?
The air fryer has become a staple in today's kitchen, providing a new way of preparing foods. Using heated air instead of oil, an air fryer prepares crispy and delicious foods with fewer calories. Very easy to use, an air fryer can be used to fry, roast, bake, and grill.
If you have just bought yourself an air fryer or don't know where to start, this book can guide you through making the most of your new kitchen tool. By reading this book, you will learn:
- how an air fryer works;
- tips for air frying;
- 105 healthy and delicious air fryer recipes for breakfast, lunch, snacks, poultry, meats, seafood, vegetables, and dessert.
You can whip up these yummy dishes within a few minutes, even if you don't know how to cook.
Order the
Air Fryer Cookbook for Beginners
now.