Faith, Hanging by a Thread: A True Story About Tragedy, Forgiveness and Restoration (Paperback)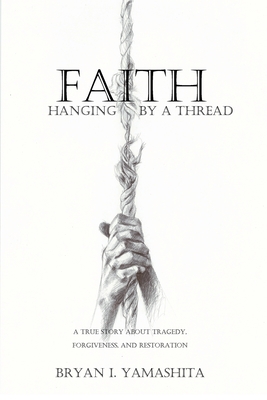 $10.00

Not in Stock... Available to ship in 3-5 days​
Description
---
What would you do if your worst nightmare came true? Would you have what it takes to survive?

On a perfect day in paradise an innocent wife and mother was brutally murdered, leaving her distraught and heartbroken husband and two small daughters in the bloody aftermath.

How would you and your family survive if your spouse was murdered? How could you function as a family when you are suddenly missing one of your parts?

Who could you lean on to get you through an ordeal so horrific, so painful, that you wouldn't wish it on anyone...even the killer?

Discover what really happened Somewhere, hidden behind all the gossip and the lies stood the Truth. Follow Bryan Yamashita and his daughters' powerful journey of love, forgiveness and ultimately, restoration.

You, too, can survive - when you know the Truth.