Practical Recipes in Turkish Cuisine (Paperback)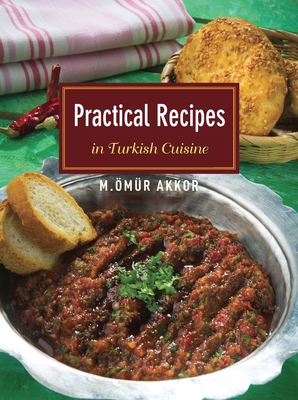 $14.95
Email or call for price.
Description
---
Practical Recipes in Turkish Cuisine continues Chef Akkor's tradition of delivering authentic dishes from a rich culture that tells the story and heritage of a strong and resilient people. Akkor takes his readers on a culinary journey that includes creamy Yogurt and Mint Soup known as Yayla Corbas, traditional Splendid Hummus (Humus-u Ala), Turkish Green Beans called Taze Fasulye, Meatballs with Vegetables (Sebzeli Kofte), Paradise Mud (Cennet A amuru), and so much more In Turkish Cuisine, food is a blessing and is respected as such; meals are eaten with gratitude.
About the Author
---
Omur Akkor, a gourmet chef, was born in Kilis, Turkey, a town known with its rich cuisine. He researches the local and forgotten cuisines of Turkey and has visited hundreds of cities and towns within Turkey as part of his study of historical and contemporary recipes from Turkish cuisine. His book, The Cuisine of Bursa, won the Gourmand World Cookbook Award and the Best Local Cuisine Book Award in 2009. Akkor also won the Gourmand Cookbook Award for Best Culinary History Cookbook in 2012, and the Best Corporate Book in 2014. He lives in Istanbul, Turkey.