Writing prompts journal: a daily guided workbook to master self-development secrets improving your life (Paperback)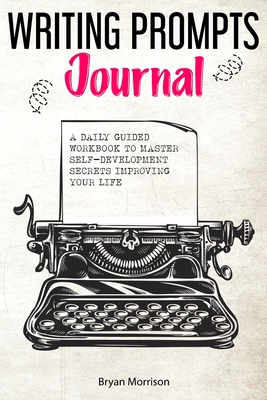 $23.95
Email or call for price.
Description
---
If you want to improve your life in every single way, then boosting your self development is the best way
Do you feel discouraged with what you've accomplished in life?Do you want greater self-esteem, productivity, and joy in daily living?If so, then keep reading
Hello Welcome to"WRITING PROMPTS JOURNAL".
With so much information out there regarding self and personal development it can become very overwhelming and confusing trying to make a start.This book provides you with journaling prompts to explore the most important areas of your life secrets of self-development and self-efficacy.
If you're extremely critical of yourself, or if you doubt yourself and often judge yourself as inferior to others, then this book is foryou
This book will help you to focus on what are the most important goals for you to achieve in life. Whether you're new to journaling or have enjoyed a reflective writing practice for some time, this book provides a wealth of inspiration that will deepen your understanding and awareness of what makes you who you are.
Say Goodbye to poor self-development and Failure helps you to create a realistic plan of action, which could result in love, peace, control and happiness in your life, and possibly prolong it.
Here's what makes thisbook special:
Writing and Recovery
What is Self-Development?
What's Self-Efficacy?
Opportunities to Better Yourself Daily
How Do the Regular Readings on Self-Development Motivate Me to Improve Myself?
Better Your Life Over the Next 100 Days
Much, much more
This book is different from others because in this book:
You will learn how start your self-development journey
You will identify ways on how you can improve your life
You will learn how to improve yourself
This book's beginner friendly approach will ensure you have an easy time putting what you learn in to action.
Interested?