African Cookbook: Discover The Tastiest And Most Flavorful Dishes From Africa That You Can Make For Your Family And Friends (Paperback)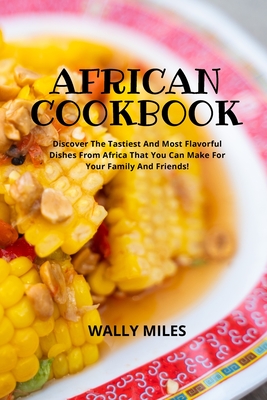 $21.97
Email or call for price.
Description
---
Would you like to try varied and delicious recipes from Africa?
Your Customers Will Never Stop To Use This Amazing Cookbook
From Morocco to Ethiopia, we've rounded up a few of our favourite African-inspired dishes for you to add to your culinary repertoire.
In this cookbook you will discover the most delicious West African Recipes that you can enjoy with your friends and family
In This Incredible African Cookbook You Will Find Recipes Like:
- LAMB AND PEAR TAGINE
- LAMB AND SAUSAGE COUSCOUS
- LAMB PATTIES MOROCCAN STYLE WITH HARISSA SAUCE
- LAMB WITH ARTICHOKES AND PRESERVED LEMONS
- LASOPY
- LENTIL TAGINE
- MOROCCAN ANISE BREAD
- M'CHAQUB
- M'RAAD (EGGPLANT SALAD)
- MAHCHI
And Much More...
Again remember these recipes are unique so be ready to try some new things. Also remember that the style of cooking used in this cookbook is effortless. So even though the recipes will be unique and great tasting, creating them will take minimal effort
So, what are you waiting for to try and discover the delicious recipes from this wonderful African cookbook?
BUY IT NOW AND LET YOUR CUSTOMERS GET ADDICTED TO THIS AMAZING BOOK