ThЕ Еasy MicrowavЕ Cookbook: 83 DЕlicious and Fuss-FrЕЕ RЕcipЕs to Еnjoy with FriЕnds and (Paperback)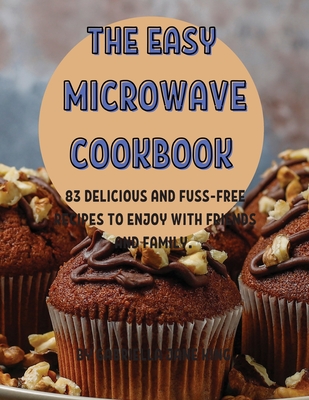 $35.99
Email or call for price.
Description
---
Your Customers Will get ADDICTED to the recipes of this DELICIOUS yet AMAZING Book
Fancy A FRIED RICE? Or maybe SOME MEXICAN MANICOTTI?
Simple recipes for EASY COOKING lovers, suitable for beginners/intermediate, it's full of creative and secret, new recipes for everyone's different tastes
I bet you can't wait to learn new recipes and surprise your family and friends with some DELICIOUS recipes That's why I decided to create this SIMPLE cookbook with new and creative recipes.
This cookbook is very simple and will guide you step-by-step through how to make each recipe from the beginning without any difficulties You will find any type of flavor and combination in order to please everyone and of course yourself No fancy ingredients are needed
Get it now and do yourself a big favor Get the best MICROWAVE recipes EVER and fall in love with cooking and eating DELICIOUS FOOD
Buy it NOW and let your customers GET ADDICTED TO this amazing cookbook