NLP Techniques: The Ultimate Guide to Defend Yourself from NLP Manipulation. Take Control of Your Life! (Paperback)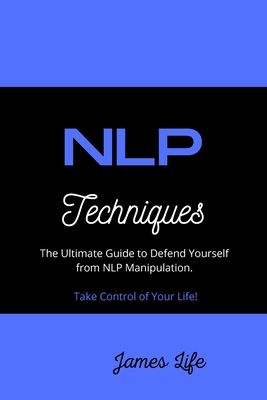 $23.95

Not in Stock... Available to ship in 3-5 days​
Description
---
Do you want to take control of your thoughts and actions?
Your Customers Will Never Stop to Use this Complete Guide
NLP (Neuro-Linguistic Programming) has already helped millions of people overcome fears, increase confidence, enrich relationships, and achieve greater success.
NLP is about rewiring your brain in a way that changes almost everything you do. This book takes a walk on the wild side by showing you the nature of the brain and the development of the mind so that you can develop a framework of your mind.
Beyond the theory, it also gives you a practical look at the things you can do when you change the way your mind is wired and the effects that have on your work and your family. What it all boils down to is that the reason you are who you are up to this point is because of the way your brain is wired and if you want to change that, you need to do it with NLP.
Inside, you will find
- The basic concepts of neuro-linguistic programming or NLP
- How NLP is useful for establishing your manipulating techniques
- The need to read other people via verbal and non-verbal communication
- The different types of misleading and the ethics of manipulation
- The different NLP strategies and models used for manipulating
- Why there is a need to overcome manipulation and how to overcome it
- And more...
Even if you have never studied NLP Manipulation techniques, you can learn to defend yourself quickly.
Buy it NOW and let your customers get addicted to this awesome book