The Essential Pegan Diet Cookbook: The Best Pegan Diet Recipes Revealed (Paperback)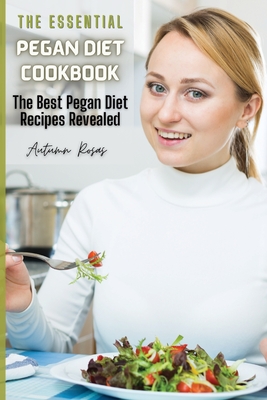 $29.99
Email or call for price.
Description
---
⭐ COOKBOOK WITH COLOR PICTURES
Paleo + Vegan = Pegan
Are you looking for an easy solution to live a healthier lifestyle all while enjoying amazing tastes and keeping the weight off?
Stop jumping from diet to diet.
It's time to try the Pegan Diet, which combines the best parts of the Paleo diet with the Vegan diet, giving all your body needs to achieve your weight loss and healthy living goals.
The Pegan Diet focuses on nutrient-dense, whole foods that help reduce inflammation, balance blood sugar, and support optimal health.
With this complete Pegan Diet cookbook, you will discover nutritious, tasty, and effortless recipes for the whole gang, including:
Delicious Easy-Peasy Recipes (Smoothies, Coffee Shake and Dips)
Healthy Oatmeals, Salsas & More
Effortless & Juicy Protein (Meatballs, Lamb, Hummus)
Mouth-watering Sweets & Desserts
Easy Recipes Even a Kid Can Cook...
and much more
BUY YOUR COPY NOW and dive right into a balanced and easy-to-follow lifestyle that will help you get, and stay, fit, healthy, and happy... for good