Inside Sports Betting: When Passion Meets Math! (Paperback)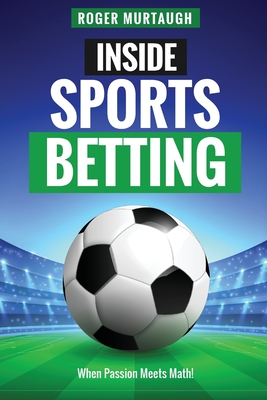 $14.99
Email or call for price.
Description
---
Learn how to bet safely, smartly, and responsibly with this easy-to-use guide, perfect for beginners and PRO
How does betting make their lines?
Which types of bets are the best?
This Betting Theory solves all these concerns, plus more with a funny rush and a lot of practical conversation on how it all functions. Peek behind the bar, to find out how betting operates. Combine the insider experience with why I didn't care of the betting rationale.
The Betting Guide will display you the processes and strategies utilized by smart bettors. Inside you can discover how to build your own collection of detailed power rankings, and how, among many other technical strategies, to determine early and the late line moves on bets. When you are serious about increasing your betting IQ, this book would be an invaluable guide to show you how to do it.