Surf & Turf Mediterranean Recipes (Paperback)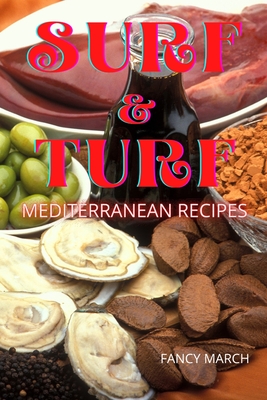 $40.00
Email or call for price.
Description
---
Mediterranean Diet
An adjusted, solid, shifted, and top notch eat less is the premise of the Mediterranean eat less. Here, the propensities of the Mediterranean are adopted. However, the Mediterranean eat less isn't a genuine eat less, but or maybe a frame of nourishment and a way of life in which fiber-rich blended nourishments and new fixings are on the menu. Too, care is taken to guarantee that person suppers are eaten gradually and comfortably.
A moderate weight misfortune of two kilos per month is guaranteed. The concept is more of a solid eat less than a slim down. To lose weight, you ought to number calories and utilize olive oil sparingly. The Mediterranean slim down is stylish since it is tasty and solid. That's why we illuminate you nowadays approximately the basic nuts and bolts of the Mediterranean eat less, one of the foremost useful shapes of nutrition worldwide. Find the foremost critical things nowadays so that you, simply as well can appreciate all the benefits of this eat less