Weight Watchers Freestyle Instant Pot Cookbook 2021: The Most Effective and Easiest Weight Loss Program With 200+ Simple Tasty Instant Pot WW Freestyl (Paperback)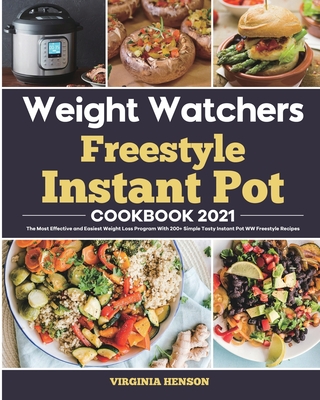 $13.99

Not in Stock... Available to ship in 3-5 days​
Description
---
The Most Effective and Easiest Weight Loss Program With 200+ Simple Tasty Instant Pot WW Freestyle Recipes.
Weight Watchers Freestyle is the latest version of the popular Weight Watchers diet. Learn all about the changes to the plan, new zero points foods, new daily points targets, rollover points, and more. Looking for recipes? Check out this amazing cookbook.
Weight Watchers Freestyle works by a point system which is geared to help you make healthier food decisions and encourage physical activity, so you can lose weight permanently. Weight Watchers technically isn't a diet, it's more of a lifestyle-change program. There are no specific restrictions on food intake, you just pay careful attention to portion sizes and keep track of SmartPoints. It follows three key principles: Keep track of what you eat using SmartPoints, make healthy habits, and join a support group.
With this book, you will receive a variety of recipes with SmartPoints information included to kick-start your healthy lifestyle with a bang
This is the book to help make everyone healthier and happier. So what are you waiting for?Click the Buy Button now