CONTAINER GARDENING for Beginners: An Easy Guide to Grow Fresh Organic Vegetables and Ornamental Plants in Pots and Tiny Spaces (Paperback)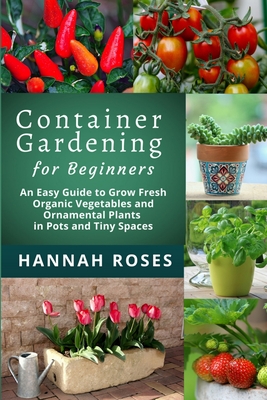 $19.99

Not in Stock... Available to ship in 3-5 days​
Description
---
Would you like to have fresh vegetables and herbs always available?
You like ornamental plants, but don't you know how to start?
If so, this is the book for you
Even if you're not an expert, this easy guidebook will show you how to plan and implement the container garden you wish
You can pick your tomatoes from the patio or admire the plants that decorate your home
In this book, you will learn:
- Right pots for every ornamental and vegetable plant
- The right plants for every season, month by month
- Recycled pots
- Vertical planting system
- Fruit and vegetables in pots
If you don't know how to, take this guidebook and build your container gardening. With its many benefits, container gardening is finding an increasing number of takers these days.
Since all plants will be planted in containers, you can build it according to any room available in your home