Mandalas Coloring Book: Relaxing Art Therapy for Everybody (Large Print / Paperback)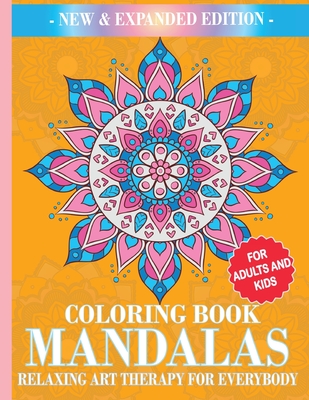 $21.00
Email or call for price.
Description
---
Description:
Inside you'll find amazing art activities to enjoy that will transport you to a mystical garden of the mind where you can focus, center, and relax.
Discover 100 luxurious floral mandalas in 200 pages, each symmetrical circle waiting to be filled with beautiful color. Mandalas are powerful symbols of wholeness, and focusing on these calming, circular images is a great way to generate good feelings and radiate positive energy
Mandala designs with thick lines and large spaces to easily color for relaxing fun. Each mandala is printed on one side of each large 8.5" x 11" page. A great gift idea for kids and adults who prefer large print.
In this book you will find:
- FUN, SIMPLE, AND EASY mindful designs for relaxation and meditation
- TRAVEL SIZED for activity, stress relief colouring on the go, and will work great as airplane activities for kids
- 50 Mandala for kids 3 - 12
- 50 Mandala for adults
. Printed on one side of the paper
So if you need the perfect way of relieving stress, or if you're hunting for an ideal gift for a coloring fan in your life, then you've come to the right place.
Scroll up and buy now to bring these mandalas to life