Self Discovery Journal: Questions to Find Who You Are in 100 Writing Prompts to Increase Self Esteem and Boost Self Improvement (Hardcover)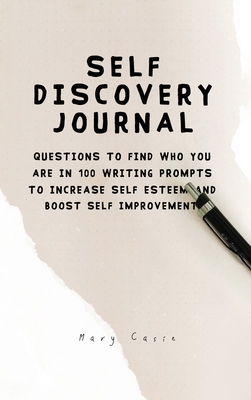 $29.90
Email or call for price.
Description
---
Having a hard time understanding who you are? If your goal is to improve and know yourself, then the "Self-Discovery Journal"is the right book for you
This book will let you be mindful of your career, your dreams, your character, and others. Name them All of these are in this book.
The importance of journaling is paramount when undergoing this journey. It acts as a way to note down the thoughts when you have them, what external or internal event might be triggering them, the intensity of the thought, the intensity of the mood, how long it took to go down or fade away and learning how to gauge the intensity of the experience through number scales. A series of templates and exercises will help you begin observing yourself for the first week of this four week understanding of yourself and symptoms. It is essential to notice maladaptive responses as much as it is essential to be learning new, healthier responses in day to day living.
This Book Covers:
Benefits of Journaling
Purpose of Writing Your Thoughts
How to Be Sincere?
Who am I?
Understanding Yourself
How to Write a Journal
How to Use Self Discovery Journal
... And Much More
Taking notes, writing journals, and tracking yourself, is not about judgment; try to avoid self-judgments and to write objectively within the pages of your journal. Through journaling, you will track the changes to yourself, such as how you perceive things and on what level you are in knowing yourself.
This book will be convenient. It will be your guide as you come to know and discover yourself more