Okanagan Table: The Art of Everyday Home Cooking (Hardcover)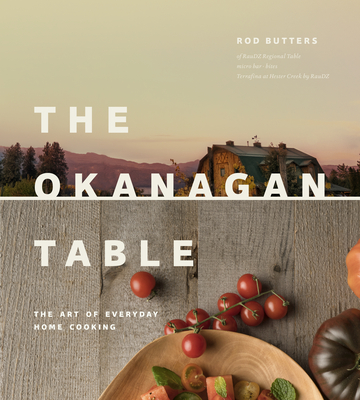 $32.95
Email or call for price.
Description
---
The Okanagan Valley, 125 miles long and 12 miles wide, is home to some of B.C.'s most historic farmland, and every summer, the region explodes with apricots, peaches, sweet cherries, pears, plums, nectarines, grapes, and apples. There is no greater pleasure than seeing the reaction to true, honest cooking, and home cooks know this feeling, too. The Okanagan Table is a cookbook celebrating the local flavours: creating exceptional meals by connecting with the freshest, highest quality food. Featuring more than 80 illustrated recipes, the book is structured in the order in which we enjoy our meals: sunrise, midday, sunset, and twilight--and showcases a collection of classic and signature recipes from Oat-Crusted Arctic Char and Root Vegetable Torte to Crab Cappuccino and Double Chocolate Mashed Potato Brioche. The recipes are simple and yet frequently decadent--and like most good things in life, they appear complex but are unabashedly straightforward. And finally, many of the recipes include pairings with the best wines and drinks in the region. This destination cookbook will have you singing the tunes of your favourite Okanagan memories.