The Complete Gardening for Beginners 2021: The Greenhouse Gardening The Raised Bed Gardening for Beginners (Hardcover)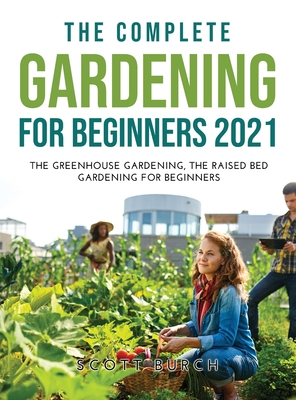 $123.99
Email or call for price.
Description
---
**55% OFF for Bookstores LAST DAYS***
The Complete Gardening for Beginners 2021
Your Customers Never Stop to Use this Awesome Book
Do you have a garden you would like to make beautiful?
Would you like to grow your own food or enter competitions?
This book will get you started quickly
Most of us enjoy a garden. Walking through pretty or scented flowers or being able to put some tasty fruit and vegetables on the table at mealtimes can be satisfying and much tastier than mass-produced food. Some of us may be lucky enough to have a large plot of ground to work with, while others may have a much smaller space.
But whatever you have, The Complete Gardening for Beginners: Your Starting Guide to Learn How To Grow Anything From Decorative Plants to Backyard Vegetables can help you make the most of it with chapters on:
Why millions of people enjoy gardening
How to plan your garden strategy
Resources that will help you to succeed
Some great gardening quotes
Buy it Now and let your customers get addicted to this amazing book