A Thing or Two About Fruit (Hardcover)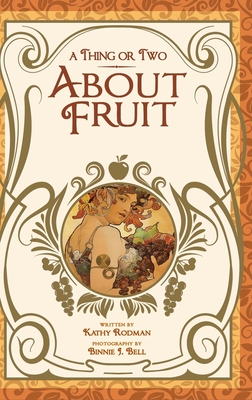 $29.95
Email or call for price.
Description
---
A blood-red orb cured a demon of her baby-eating habit and she became the protector of little children; fuzzy fruits replaced humans in sacrifices to their gods but embalmed their dead; a notorious beauty of Napoleon's court bathed in twenty-two pounds of a berry that blushed the cheeks of noblewomen after their bloodlettings. In A Thing or Two About Fruit, Rodman offers a glimpse of humans' faith and folly around their fruits and invites you to determine which of the many contenders was the true Fruit of Temptation. The beautiful photographs, from flowers to fruition, bring fruits to life and enhance their stories. They may inspire wonder and a desire to linger longer under a fruiting tree or over a produce stand.