Jesus Calling: Enjoying Peace in His Presence (Hardcover)
Weller Book Works was founded as Zion Bookstore nearly 90 years ago. Over the years we've been known as Sam Weller's Books and Sam Weller's Zion Bookstore. We are in our third generation of operations, owned and managed by Tony and Catherine Weller. Our staff includes four generations of Wellers and a remarkable team of book lovers. Our bookstore sells new, used and rare books in a space built to surprise and delight you in historic Trolley Square.

We're happy to answer your questions and help you select just the right book.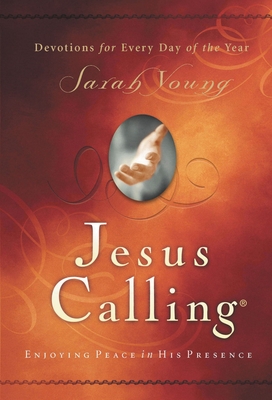 $16.99
Not in Stock... Available to ship in 3-5 days​
Description
---
After many years of writing her own words in her prayer journal, missionary Sarah Young decided to be more attentive to the Savior's voice and begin listening for what He was saying. So with pen in hand, she embarked on a journey that forever changed her--and many others around the world.
In these powerful pages are the words and Scriptures Jesus lovingly laid on her heart. Words of reassurance, comfort, and hope. Words that have made her increasingly aware of His presence and allowed her to enjoy His peace.
Jesus is calling out to you in the same way. Maybe you share the author's need for a great sense of "God with you". Or perhaps Jesus seems distant without you knowing why. Or maybe you have wandered farther from Him that you ever imagined you would. Here is a year's worth of daily readings from Young's journals to bring you closer to Christ and move your time with Him from monologue to a dialogue.
Each day is written as if Jesus Himself were speaking to you. Because He is. Do you hear Him calling?