Vegan Family Style: My Veggie Jurney (Paperback)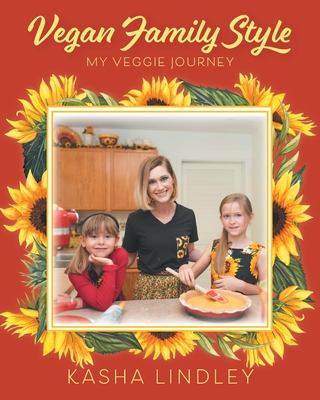 Description
---
Have you ever had an interest in going Vegan, but you have a family to provide for and aren't sure how to include them? Are you done with over the top recipes for every day cooking? Perhaps you have been Vegan for a while but don't really know how to celebrate those special holidays with the family.

Vegan Family Style is a simple, family orientated, old-fashioned tale in a modern world of cooking. Take this book with you on your journey with food from all around the world. Enjoy as you, and your family, eat REAL whole foods together. Whether it's Eid, Christmas or just a Friday afternoon, Vegan Family Style will bring you to your final destination.

This family-styled cookbook was inspired by the author's own Veggie Journey which started as a life-style change and became an obsession. With a family of 6, however, this obsession needed refining. Now, after going through multiple cooking courses through Rouxbe Academy, your author has not only rehabilitated her body that had been plagued by inflammation, but has also polished her skills in order to convey recipes that are simple, smart, intellectual and fun.

You may be Vegan, you may have a family; now you get to be, "Vegan Family Style"....