All Blood Runs Red: The Legendary Life of Eugene Bullard-Boxer, Pilot, Soldier, Spy (Hardcover)
Weller Book Works was founded as Zion Bookstore nearly 90 years ago. Over the years we've been known as Sam Weller's Books and Sam Weller's Zion Bookstore. We are in our third generation of operations, owned and managed by Tony and Catherine Weller. Our staff includes four generations of Wellers and a remarkable team of book lovers. Our bookstore sells new, used and rare books in a space built to surprise and delight you in historic Trolley Square.

We're happy to answer your questions and help you select just the right book.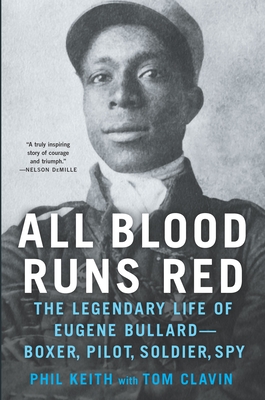 Description
---
*A
New York Times Book Review
Editors' Choice*
"A whale of a tale, told clearly and quickly. I read the entire book in almost one sitting."--Thomas E. Ricks,
New York Times Book Review
The incredible story of the first African American military pilot, who went on to become a Paris nightclub impresario, a spy in the French Resistance and an American civil rights pioneer
Eugene Bullard lived one of the most fascinating lives of the twentieth century. The son of a former slave and an indigenous Creek woman, Bullard fled home at the age of eleven to escape the racial hostility of his Georgia community. When his journey led him to Europe, he garnered worldwide fame as a boxer, and later as the first African American fighter pilot in history. After the war, Bullard returned to Paris a celebrated hero. But little did he know that the dramatic, globe-spanning arc of his life had just begun.
All Blood Runs Red
is the inspiring untold story of an American hero, a thought-provoking chronicle of the twentieth century and a portrait of a man who came from nothing and by his own courage, determination, gumption, intelligence and luck forged a legendary life.