Shade: Planting Solutions for Shady Gardens (Paperback)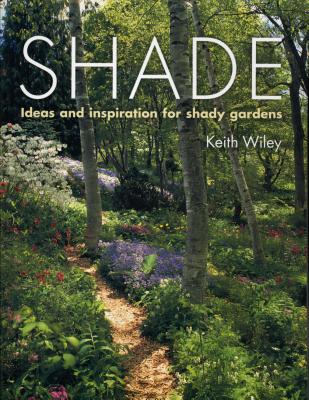 $19.95
Email or call for price.
Description
---
Every garden has some shade—some gardens are even completely shaded—and gardeners tend to see shade as a problem. Questions about what to plant in shady parts of the garden are among the most frequest posed in gardening magazines, radio phone-ins, and online discussions. In this innovative book, award-winning gardening expert Keith Wiley turns all the familiar preconceptions on their heads by presenting garden shade in a positive light.
Wiley first discusses shade—from dappled and partial to full and dense—in different situations and in every size and type of garden. He then considers the characteristics of shade-loving plants, showing how to use them with companions to create striking designs. He also looks at the practicalities of preparing, planting, and maintaining a shade garden.
Complete with a directory of shade-loving plants, Shade shows you how to turn shady areas into highlights in your garden.
About the Author
---
After obtaining an honors degree in horticulture from London University, Keith Wiley spent twenty-five years as head gardener at The Garden House in Devon. The garden he created there was described by national commentators as "one of the most exciting and innovative gardens in Britain today" and the best example of "leading-edge horticulture" in the UK. Wiley is a regular contributor to horticultural and lifestyle magazines, and has appeared on many gardening television programs in the UK. Over the last ten years, he and his wife have created a new garden from a bare field at Wildside, where they run their own nursery.
Praise For…
---
"It is easy to imagine strolling through gardens with the author, listening to him comment on the various plants and groupings and share his horticulture wisdom." —Library Journal

"Suggestions for plants you would never have thought to try." —The Washington Post

"Gorgeous photos, a plant directory, and good sense gardening." —Cleveland Plain Dealer

"Full of valuable information, gorgeous photos, and great ideas. It is an easy read and is recommended for anyone interested in gardening or wondering what to do with that pesky, shady corner in the yard where it seems that nothing will grow." —Gardens North

"For gardeners unsure or cautious about shade, this is an inspiring book, whose colorful pictures of plants and plantings, together with authoritative yet readable prose, will fire up the determination to grow a wider variety of shade plants in creative ways." —HortResources Newsletter

"Two valuable chapters in this well-photographed book are the ones on Urban Retreats and on Combining Shade Lovers. . . . This book is for those who love trees and the opportunities to bask in comforting shade." —Highline Times

"Challenges readers to cherish, not chastise, the dappled areas and turn them into garden highlights. Photographs of inspiring shady places and plantings and a directory of appropriate plants make this book a good start for dark-side nay-sayers." —Denver Post

"A complete and comprehensive single volume reference that is as 'user friendly' as it is innovative and inspiring. No personal, horticultural department, plant nursery, or community library garden reference collection should be without a copy of [it]!" —Midwest Book Review

"Beautifully illustrated by the author's exquisite photographs. . . . it's a worthwhile addition to any gardener's library." —Southeast Missouri Master Gardener News

"In this nicely photographed hardback, [Wiley] tells about the different kinds of shade, offers a variety of practical design tips for shade, discusses how to combine plants in shade gardens and finishes off with a directory of some of his favorite shade-loving species." —Harrisburg Patriot-News