The Genus Arisaema: A Monograph for Botanists and Nature Lovers (Hardcover)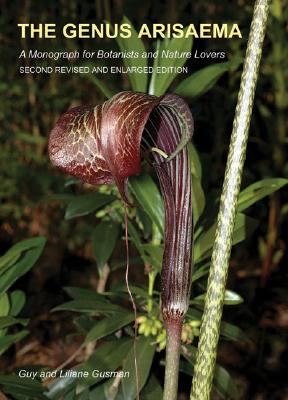 $79.95
Email or call for price.
Description
---
Arisaema is a large genus within the Arum family, consisting of about 200 species, subspecies, and varieties distributed widely around the globe. They are remarkable for their exotic-looking inflorescences — which inspired the common name of cobra lily — and for the fact that they can change sex from year to year.

The Genus Arisaema (2002) was the first comprehensive study of the genus since 1920, and indeed the first ever in the English language. This second revised and updated edition includes more than 10 new species described since 2002, along with recent developments in taxonomy, geographical distribution of species, revised tables for keying species, and many new photographs.

Coverage for each species (arranged by section) includes detailed descriptions of the subterranean stem, shoot, leaf, inflorescence, and fruiting spike, with notes on the flowering period, distribution, and habitat. Fabulous color photographs, many of plants in their natural habitat, are supplemented by color illustrations that clearly identify species. There are chapters on arisaemas in the wild and in cultivation, and on propagation, and cultivation notes are provided for each section.

This new edition is the only comprehensive, up-to-date book on the genus Arisaema, and will be welcomed by botanists, plant collectors, arisaema aficionados, and gardeners.
About the Author
---
Guy Gusman received his Ph.D. in Sciences from the Université Libre de Bruxelles, Belgium, where he is presently co-director of the Biomedical Physics Laboratory and teaches Physics at the Faculty of Medicine. In addition to publishing many articles in solid state physics, he has always been interested in botany and has contributed many papers on the taxonomy of the genus Arisaema.
Liliane Gusman received her bachelor of science degree from the Université Libre de Bruxelles, Belgium, and she has taught several physics courses in Brussels. She has a particular interest in science teaching and is co-author of many publications in this field.