Guitars Wall Calendar 2016 (Calendar)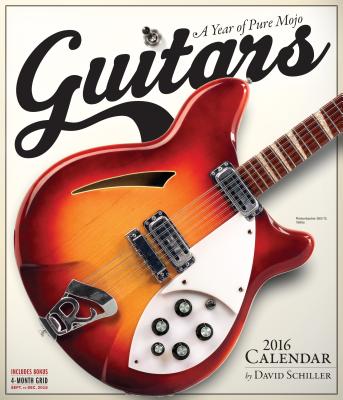 Email or call for price.
Out of Print - Not Available New
Description
---
With its 12" x 14" inch format that opens to a huge, almost lifelike image, it's the calendar designed to delight the eclectic soul of every guitar lover. There are electrics—an over-the-top Veleno original and the funky Gibson Firebird with its big fin look created by a noted car designer. Acoustics—the Fylde, with a body made out of wood from casks used to age single malt scotch. And above all, icons—like the cover shot, the Rickenbacker 360/12, known from its use by The Beatles. Detailed text explores each instrument's background, virtues, prominent players, and more.
About the Author
---
David Schiller is an author of eclectic interests whose books include The Little Zen Companion, The Little Book of Prayers, and Guitars, among others. His books and calendars have more than 2 million copies in print. He lives in New York.