COVID-19
Weller Book Works is closed to the public. But Catherine and Tony are working behind closed doors to keep the store ready to open when we're able.
We're still taking and filling orders via this website for new books or Biblio for used and rare books. At this time we can offer curbside pick-up or shipping only.
We are unable to consider used book offers until after we re-open to the public.
The Book: On the Taboo Against Knowing Who You Are (Paperback)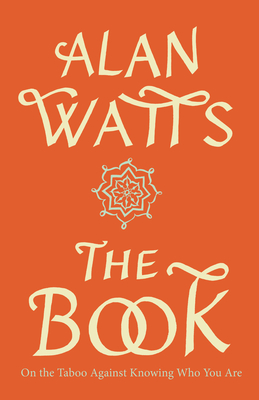 $15.00
Not in Stock... Available to ship in 3-5 days​
Description
---
In The Book, Alan Watts provides us with a much-needed answer to the problem of personal identity, distilling and adapting the Hindu philosophy of Vedanta.

At the root of human conflict is our fundamental misunderstanding of who we are. The illusion that we are isolated beings, unconnected to the rest of the universe, has led us to view the "outside" world with hostility, and has fueled our misuse of technology and our violent and hostile subjugation of the natural world. To help us understand that the self is in fact the root and ground of the universe, Watts has crafted a revelatory primer on what it means to be human—and a mind-opening manual of initiation into the central mystery of existence.
About the Author
---
Alan W. Watts, who held both a master's degree in theology and a doctorate of divinity, is best remembered as an interpreter of Zen Buddhism in particular, and of Indian and Chinese philosophy in general. Standing apart, however, from sectarian membership, he has earned the reputation of being one of the most original and "unrutted" philosophers of the twentieth century. Watts was the author of some twenty books on the philosophy and psychology of religion that have been published in many languages throughout the world, including the bestselling The Way of Zen. An avid lecturer, Watts appeared regularly on the radio and hosted the popular television series, Eastern Wisdom and Modern Life,in the 1960s. He died in 1973.
Praise For…
---
"Perhaps the foremost interpreter of Eastern disciplines for the contemporary West, Watts had the rare gift of 'writing beautifully the unwritable.'" —Los Angeles Times