COVID-19
Weller Book Works is closed to the public. But Catherine and Tony are working behind closed doors to keep the store ready to open when we're able.
We're still taking and filling orders via this website for new books or Biblio for used and rare books. At this time we can offer curbside pick-up or shipping only.
We are unable to consider used book offers until after we re-open to the public.
The Mandarins (Paperback)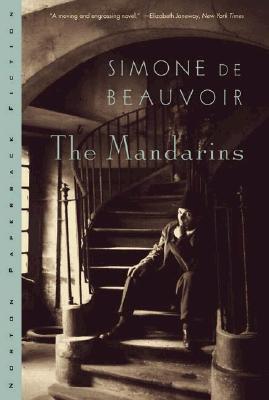 Staff Reviews
---
You've probably heard of and even read The Stranger by Albert Camus. You likely know of it as the quintessential existentialist novel. I strongly disagree; The Mandarins is more interesting, more politically engaged, and more timely than Camus's book. Beauvoir explores the dilemmas of French intellectuals in the aftermath of World War II. Told through the words of Robert and Anne, the narrative shifts and slides between different episodes, each one illustrating the difficulties these people face navigating the tension between their ideals, desires, and the facticity of their lives. I describe this book as timely, because the issues these people faced eerily echo those we face today: What should the role of newspaper journalists be today? What is woman's situation, how does it define her, and what should women do to make their own way in the world? What is love and how does one practice it? The list goes on. This books asks important questions of us. Read it!
— Holden
Description
---
"Salty, frank, and realistic." — San Francisco Chronicle
In her most famous novel,
The Mandarins
, Simone de Beauvoir takes an unflinching look at Parisian intellectual society at the end of World War II. In fictionally relating the stories of those around her — Jean-Paul Sartre, Albert Camus, Arthur Koestler, Nelson Algren — de Beauvoir dissects the emotional and philosophical currents of her time. At once an engrossing drama and an intriguing political tale,
The Mandarins
is the emotional odyssey of a woman torn between her inner desires and her public life. "Much more than a roman
a
clef . . . a moving and engrossing novel." —
New York Times
About the Author
---
Simone de Beauvoir is the author of The Second Sex and the winner of the Prix Goncourt, France's highest honor, for The Mandarins.