Soul Fuel: A Daily Devotional (Hardcover)
Weller Book Works was founded as Zion Bookstore nearly 90 years ago. Over the years we've been known as Sam Weller's Books and Sam Weller's Zion Bookstore. We are in our third generation of operations, owned and managed by Tony and Catherine Weller. Our staff includes four generations of Wellers and a remarkable team of book lovers. Our bookstore sells new, used and rare books in a space built to surprise and delight you in historic Trolley Square.

We're happy to answer your questions and help you select just the right book.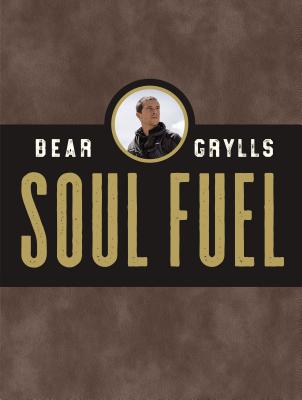 $22.99
Not in Stock... Available to ship in 3-5 days​
Description
---
Bestselling author Bear Grylls is best known for his seven seasons on National Geographic's Man vs. Wild, his current NBC TV series, Running Wild with Bear Grylls, and his adventures climbing ice cliffs, running through forest fires, and parachuting from balloons. Nature has taught Bear some important lessons, and behind every feat is a story of grit, determination, and strength found in faith. In Soul Fuel, Bear shares the backstories behind many of his most daring expeditions and how his faith gave him the purpose and power to carry on in 365 devotions as he explores themes of hope, courage, risk, heaven, and more. Bear says:
"I often don't feel very strong. Life can be a battle. We all feel that from time to time. But any strength I do have seems to come in the quiet moments at the start of my day. It comes when I am on my own, on my knees. It comes from taking time to be still with God. . . . So for me, starting my day like this really helps. It is like food. Like good fuel for the soul."
Already a bestselling author, Bear is ready to open up on themes of faith, and Soul Fuel is perfect for fans of Bear's TV series and for those who love to read about survival.